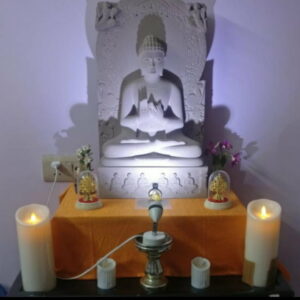 To get the benefit of group sādhanā, we can join Dr. PL Dhar online in his daily meditation sessions. It will help us to maintain contact with the wider Sangha.
...
Join Zoom Meeting Meeting ID : 995 7127 8192 Passcode : 123456 YouTube
...
No event found!
Wed 11th May Program Schedule at Dhammarama with Luang Por
...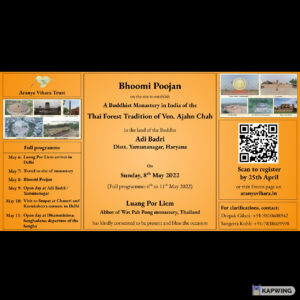 Bhoomi Poojan for Forest Monastery at Adi Badri, May 8,
...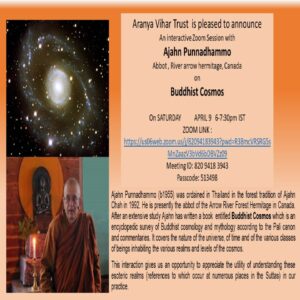 Aranya Vihar Trust  is pleased to announce An interactive Zoom Session
...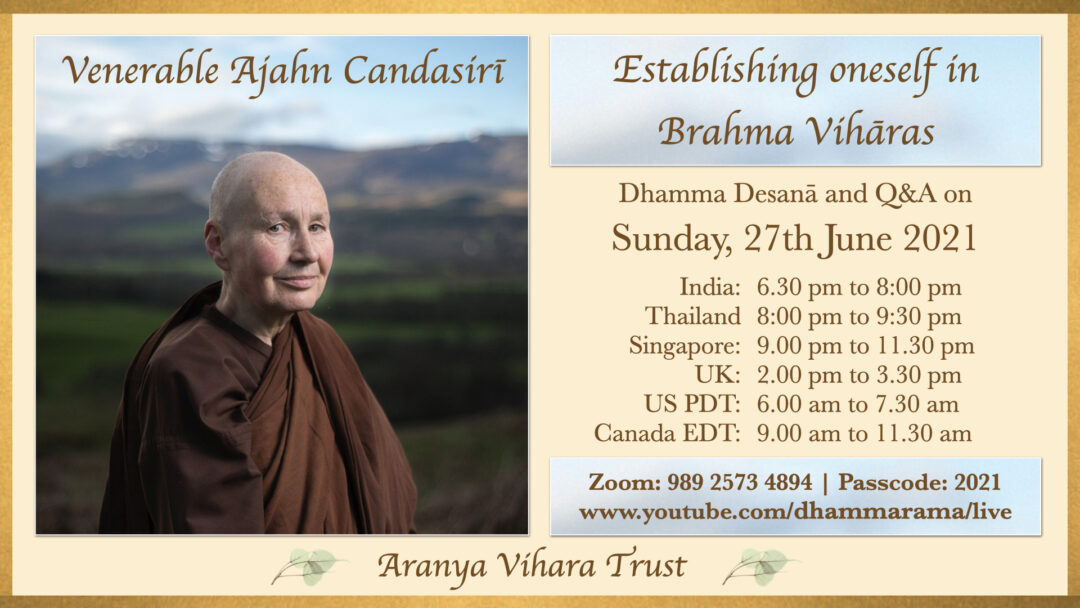 Experiencing and abiding in the beautiful mental states of mettā,
...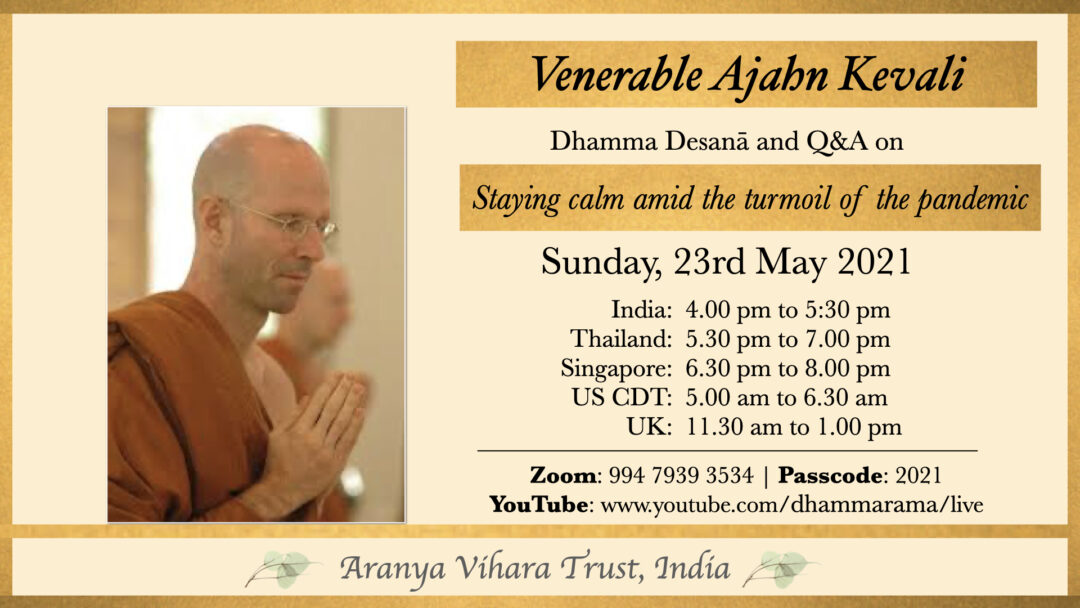 Dear Friends We feel deeply cared for and supported by the
...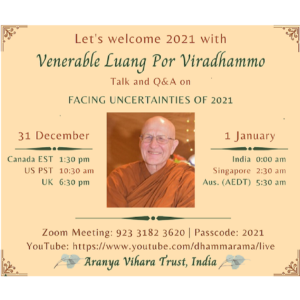 Aranya Vihar Trust is very happy to announce a Dhamma
...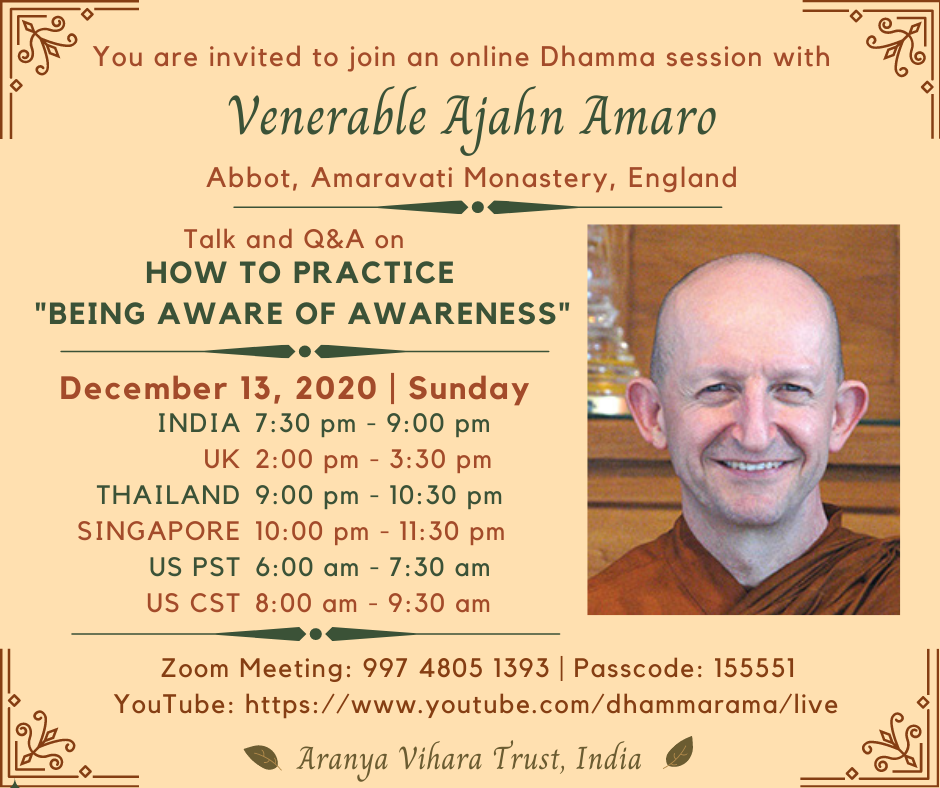 Topic:  How to Practice "Being Aware of Awareness"   -- Talk
...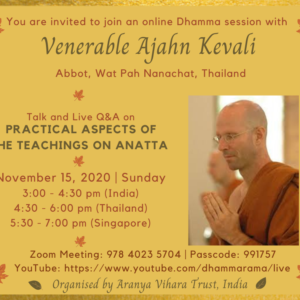 On Sunday, November 15, 2020, we had a sepcial online
...
No event found!