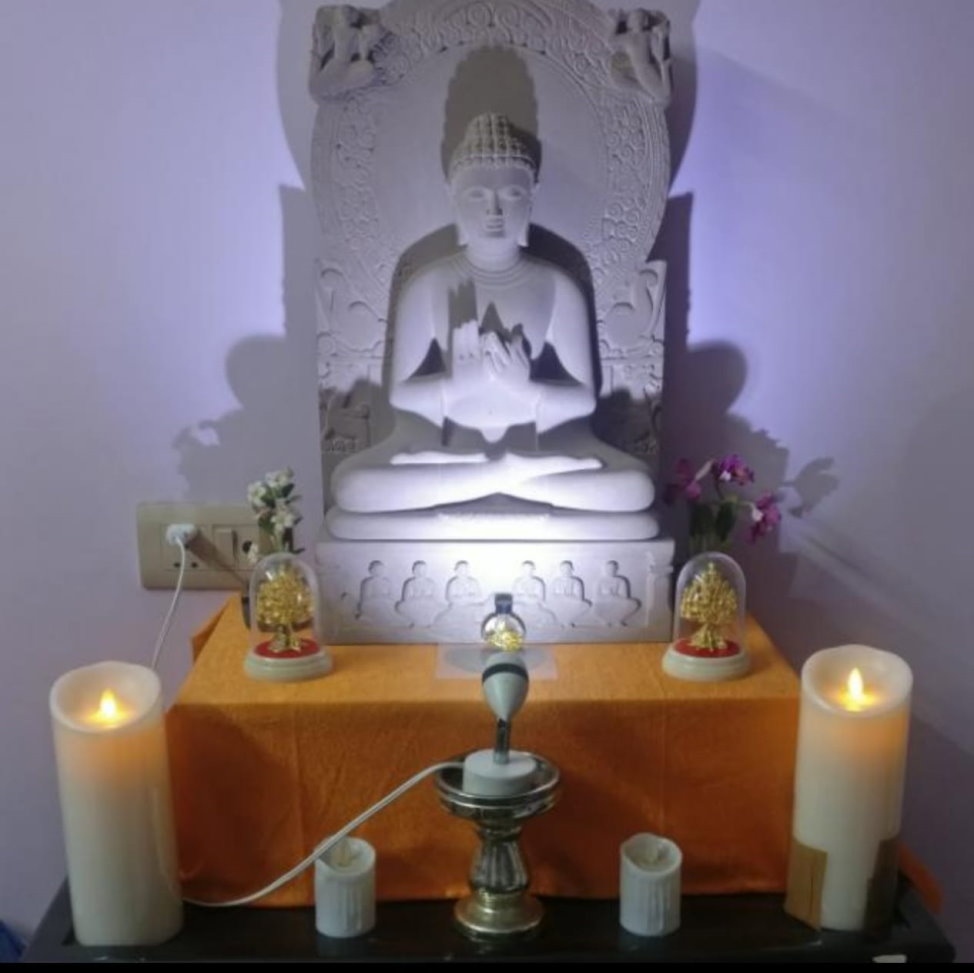 Live meditation sessions
As humanity, we are witnessing an unprecedented event together.  It is wise to use all the necessary precautions to protect our lives and those of others. It is equally wise for Dhamma practitioners to maintain the regularity of sadhana, which is the best way to cope with the difficult conditions that have emerged.
A sense of community is uplifting – meditating and practicing metta in a group can help improve the distressing "environment" prevailing in the world today.
To enable group sadhana, we can join Dr. PL Dhar online in his daily meditation sessions. It will help us to maintain contact with the wider Sangha without meeting them personally.
Session of chanting, silent meditation and Dhamma desana
Please note: There will not be any Q&A or interaction. The sessions will be streamed live. The past recordings are available on the YouTube channel of Dhammārāma.
Hourly Schedule
Morning
5.30am

-

7.00.am

Morning Meditation session
Evening
7pm

-

8.30pm

Evening Meditation Session