Arranging and supporting the visits of venerable monks from various monasteries of Thai Forest tradition of Ajahn Chah to India and organize their retreats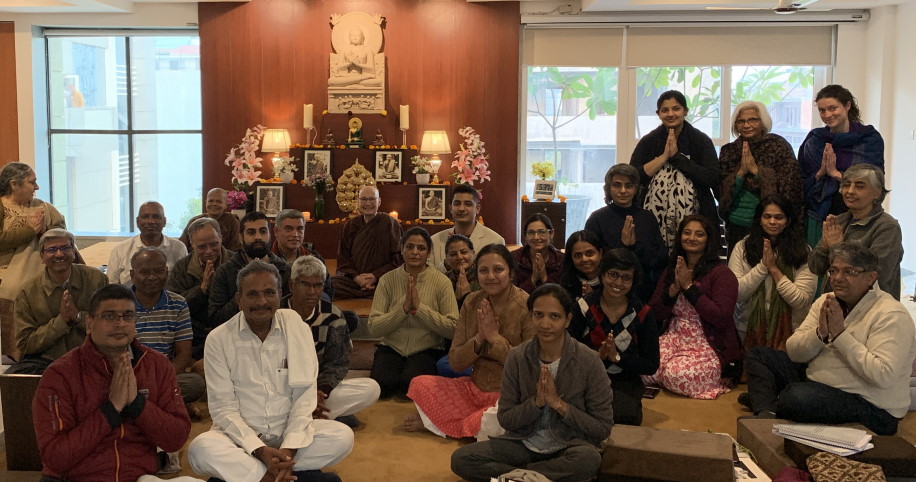 With Ajahn Candasirī, after the retreat conducted at Dhammārāma in February, 2020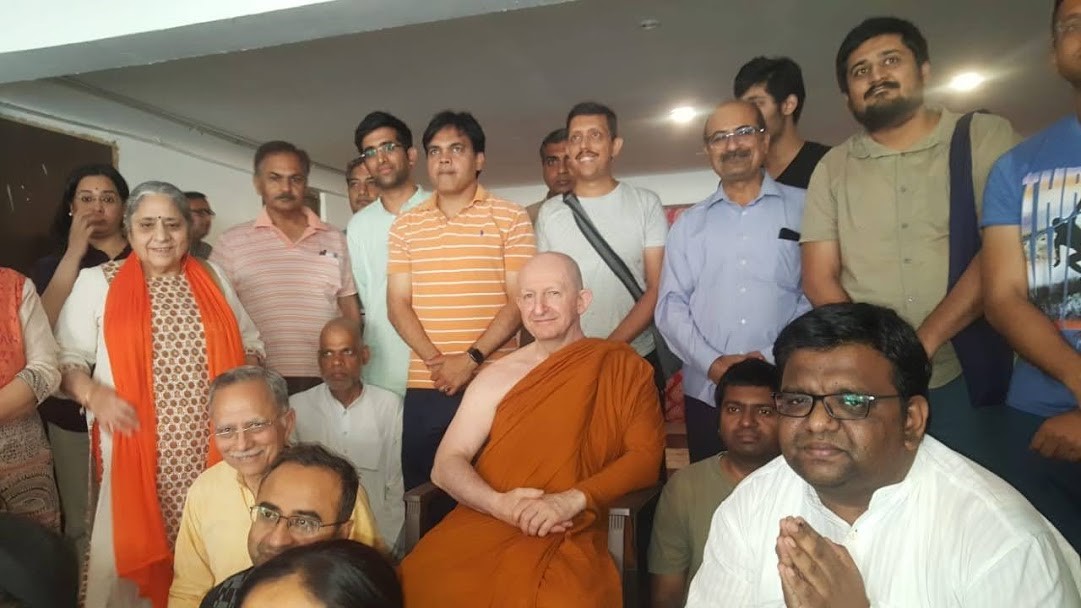 With Venerable Ajahn Amaro, after the first retreat conducted by AVT in December, 2017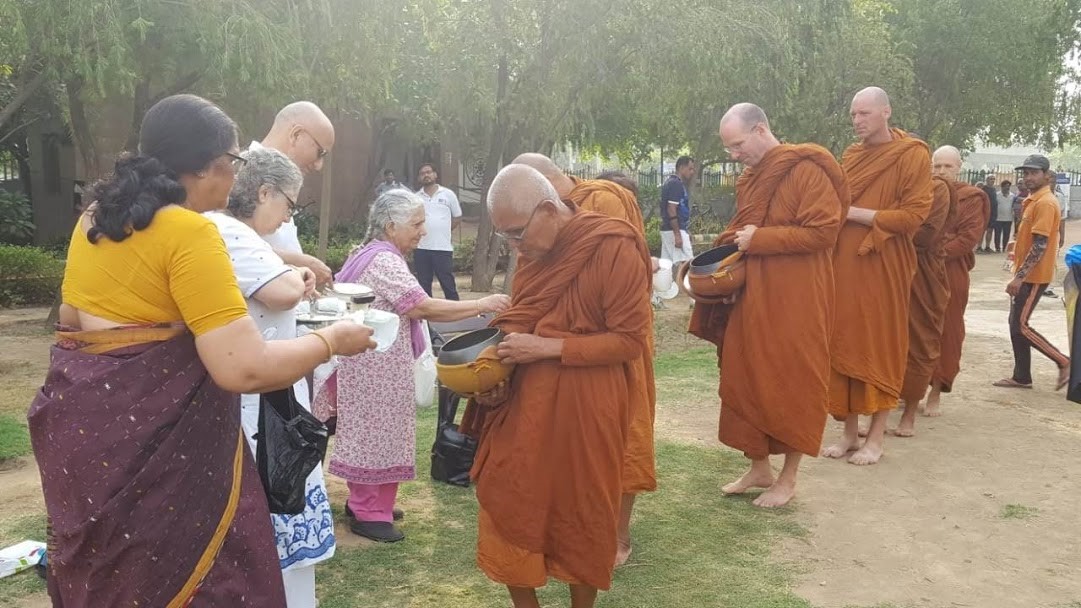 Piṇḍapāta for Luang Por Liem and the Sangha in 2019
Public lectures, discourses, seminars, conferences etc are organized to disseminate the teachings of Lord Buddha in India.

Lecture by Venerable Ajahn Jayasāro organized at IIT Delhi in January, 2020
Facilitating regular meditation practice of the laypersons through group sittings in Dhammārāma or through online mode; one day introductory retreats; and discussion sessions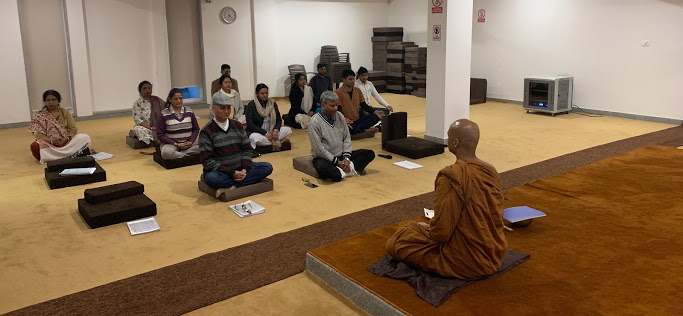 Group Meditation in Dhammārāma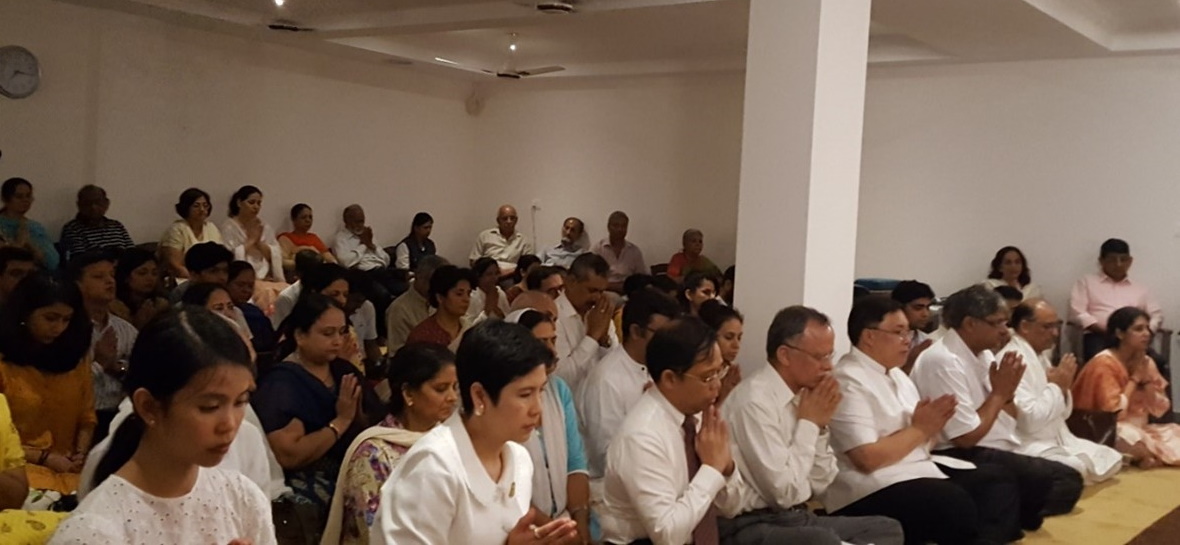 Arranging the celebration of common festivals associated with Lord Buddha.

Vesak Puja (Buddha Purnima), 18 May 2019
Arranging and supporting the pilgrimage of venerable monks, nuns and laypersons to the holy sites associated with Lord Buddha.

Venerable Sangha paying respects to the relics of The Buddha at National Museum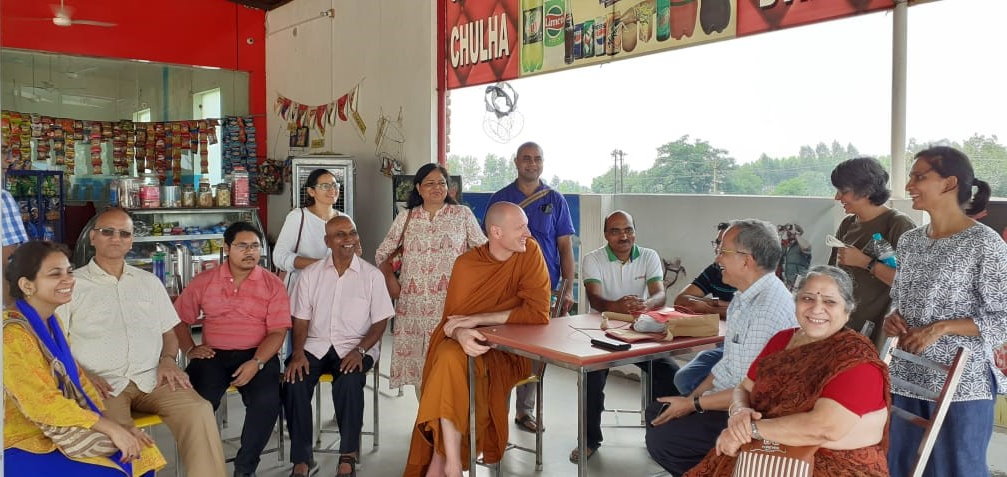 With Venerable Ajahn Jivako during his visit to the holy sites in Haryana in December, 2019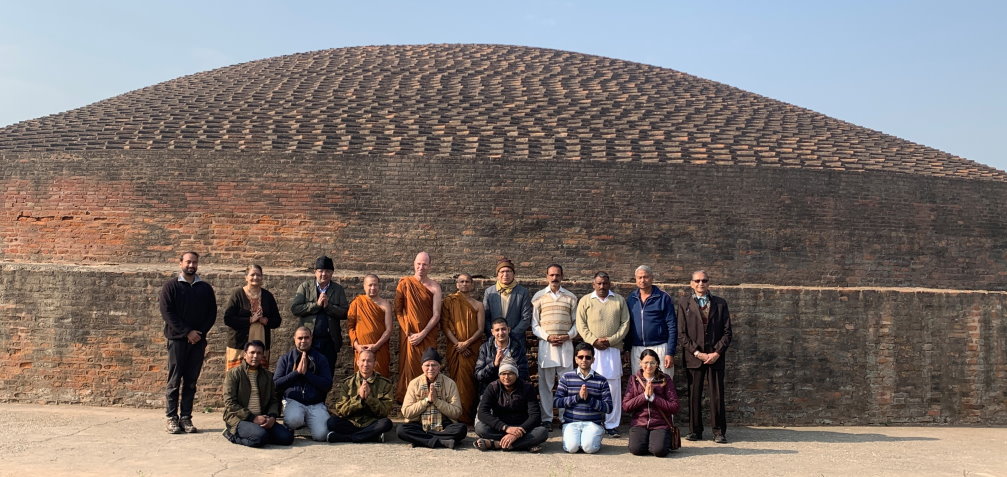 Venerable Sangha at the Stupa in Chaneti, Yamunanagar in December, 2019
Aranya Vihara Trust is translating books published by senior Theras into Hindi.
If you would like to participate in this Dhamma Activity, you are invited to join : Kindly contact P.L.Dhar
The following have been done and the process is on ….
1- Hindi Translation of Morning & Evening Chanting and Reflections from Wat-Pah-Nanachat Chanting Book
वाट-पाह-नानाचाट की वन्दना पुस्तक की प्रातःकालीन एवं सायंकालीन वन्दना तथा विवेचनो का हिंदी अनुवाद
2- Four Noble Truths by Ajahn Sumedho
चार आर्य सत्य :  आचार्य सुमेधो महाथेर
3- Mindfulness: The path to the Deathless by Ajahn Sumedho …. Work in progress
Aranya Vihara Trust is on the lookout for land to set up a Forest Monastery in North India. An active search is on for suitable land.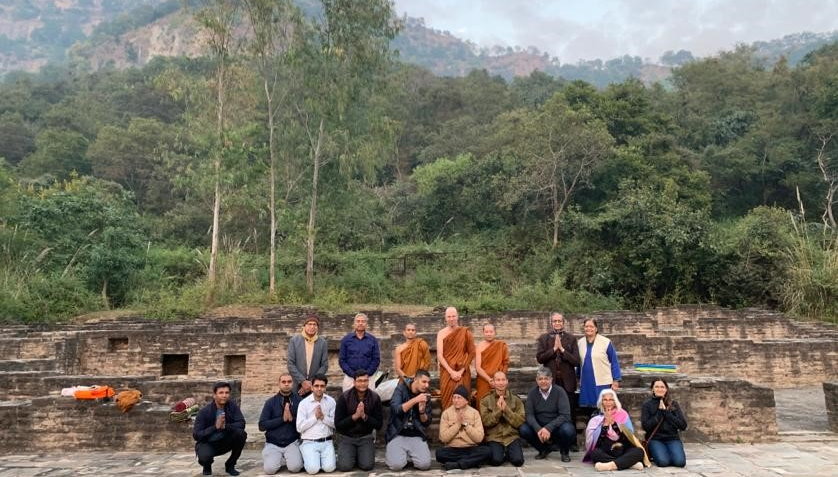 With Venerable Ajahn Kevali in Adi Badri area, Yamunanagar, a potential region for setting up the new monastery
We would love to actively interact with groups and organizations having similar objectives. Please contact us if you would like to join hands.