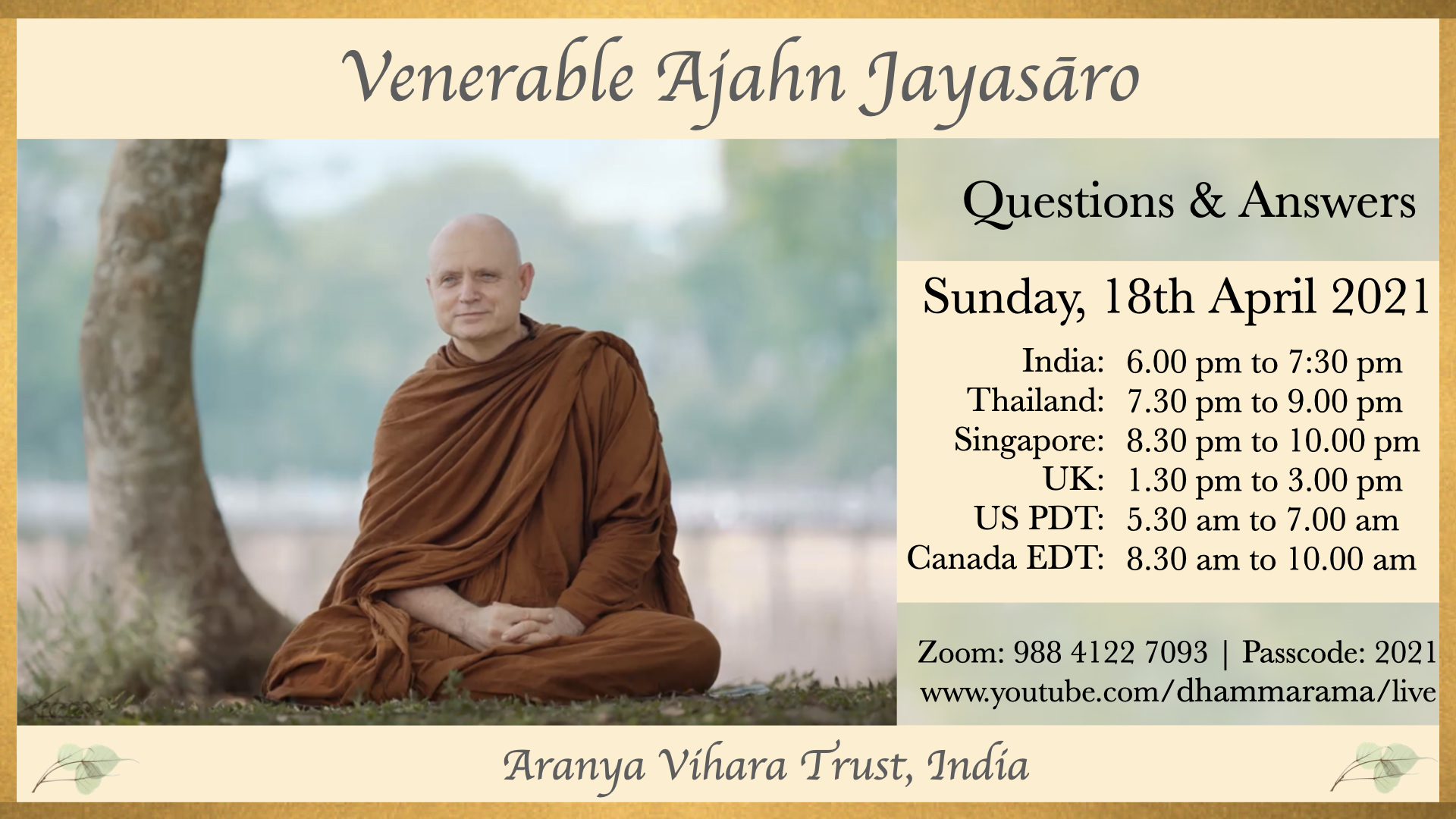 Q&A with Ajahn Jayasāro
Aranya Vihara Trust is very pleased to invite all to a question and answer session with Ven. Ajahn Jayasāro. Questions will be invited during the live session on zoom. 
Sunday, April 18, 2021
 India: 6:00 pm to 7:30 pm                Thailand: 7:30 pm to 9:00 pm
      US PDT: 5:30 am  to 7:00 am            Singapore: 8:30 pm to 10:00 pm
                UK: 1:30 pm to 3:00 pm                  Canada EDT: 8:30 am to 10:00 am
YouTube Live Streaming: Dhammarama Live Channel
All are cordially invited.