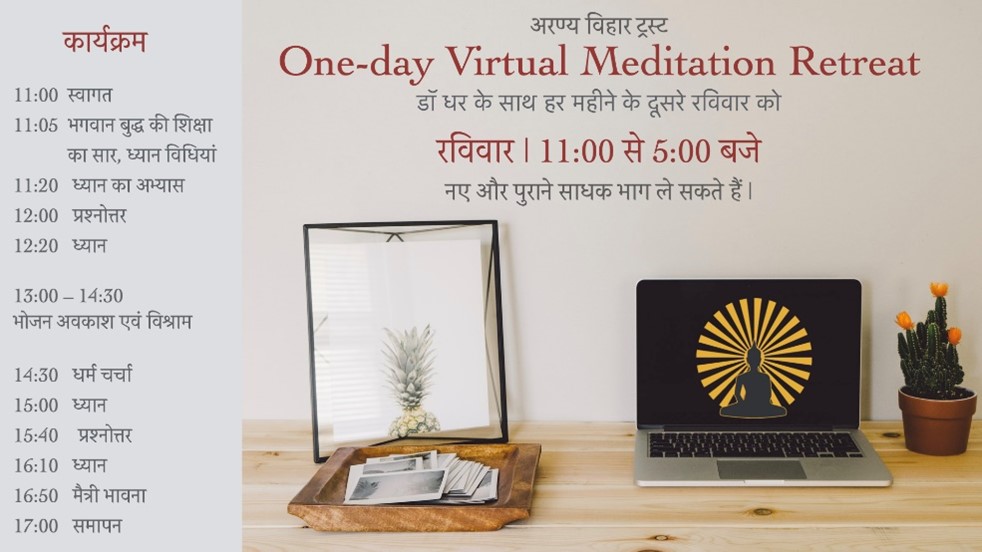 One-day Virtual Meditation Retreat (This event is suspended till further notice)
Aranya Vihar Trust is pleased to announce one day virtual meditation retreats with Dr. P.L. Dhar on second Sunday of every month from 11:00 am to 5:00 pm.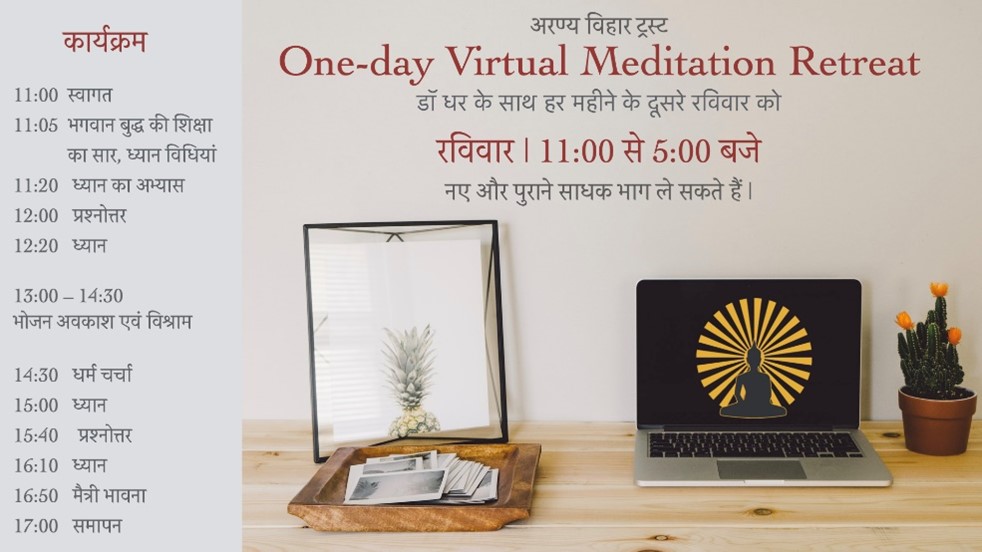 Both seasoned meditators and those interested in learning the practice of meditation according to Buddha's teachings are welcome to participate.
These retreats can be seen as an opportunity to practice in our "real life" environment, our homes.
Registration will be mandatory. The link for registration and other details will be available in this event page one week before the retreat.