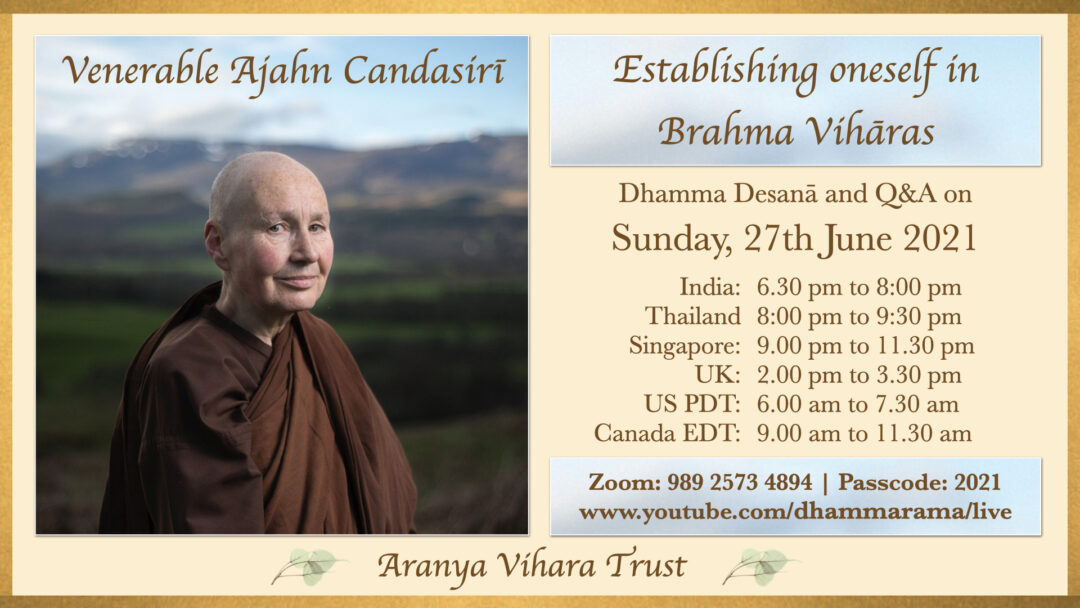 Dhamma Desanā by Venerable Ajahn Candasirī
Experiencing and abiding in the beautiful mental states of mettā, karunā, muditā and upekkhā, called the Brahma vihārās, is a potential all of us have.
We invite you to join the session with Venerable Ajahn Candasirī where she will guide us on how to establish oneself in these Brahma vihārās.
Ven. Ajahn Candasirī is the Abbess of Milntuim Nuns' Hermitage in Scotland,  and one of the seniormost siladhāra nuns in the Thai forest  tradition of Ajahn Chah.
Following the Dhamma talk, questions will be invited during the live session on zoom.
 Date : Sunday, 27rd June 2021
 Time : 6.30 to 8.00 pm (India time)
 Topic : Establishing oneself in Brahma Vihārās
However questions will be taken only from zoom participants.