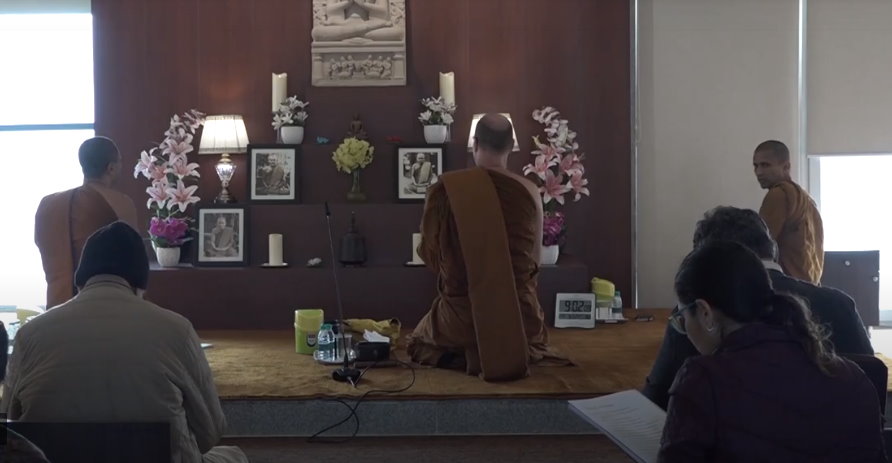 Venerable Ajahn Kevali's visit to Dhammārāma
Aranya Vihara Trust was honored to witness a visit by Venerable Ajahn Kevali to India. Venerable Ajahn Kevali is the the abbot of Wat Pah Nanachat, the International Buddhist Monastery in Thailand and has been a full-ordained monk since 1998.
Ajahn Kevali was accompanied by Ajahn Rocano and Samanera Mahapanyo.
Ajahn was in Bodh Gaya from 1st to 6th December, and gave desana under the Bodhi Tree as part of the International Tipitika Chanting Ceremony.
Thereafter, he led a public programme of teachings, Q&A and meditation at Dhammarama, New Delhi on 7 and 8 December.
After that, there was a Haryana Pilgrimage trip on 9 and 10 December.