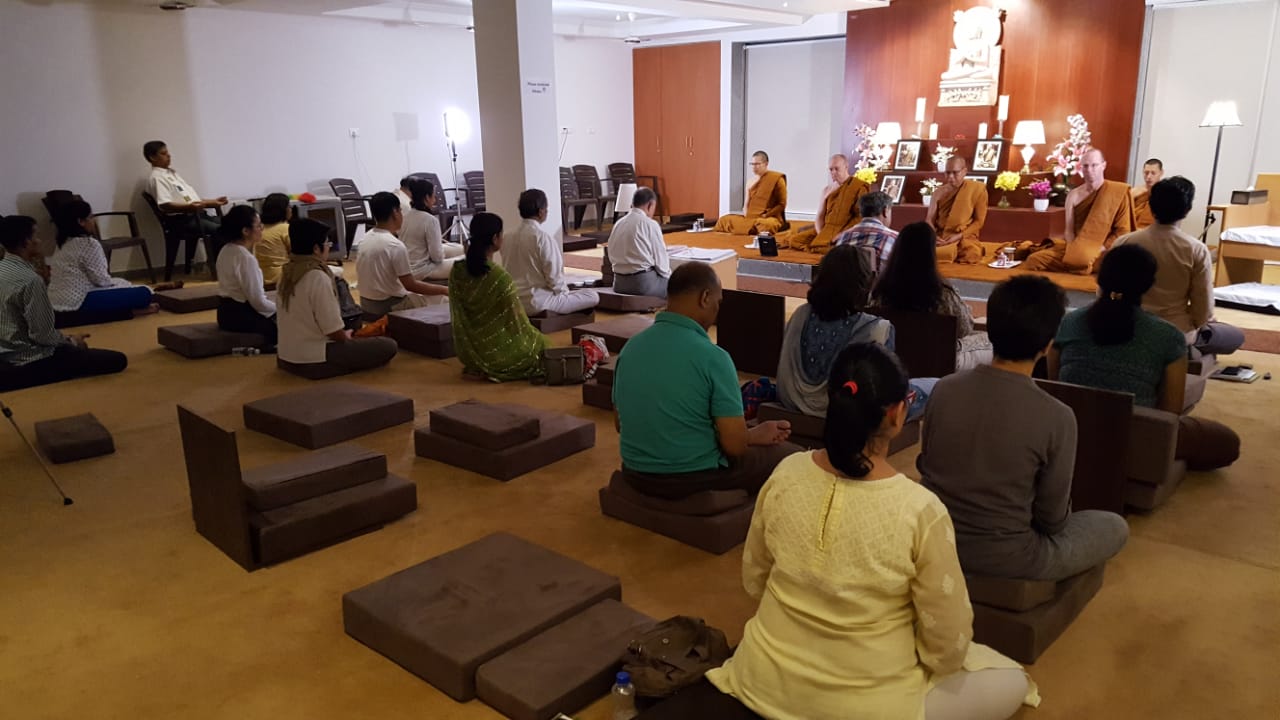 Daily group meditation at Dhammārāma
(Suspended till further notice)
It gives us great joy to announce daily group meditation at Dhammārāma between 6pm and 7pm
6:00 – 6:15 pm : Evening chanting
6:15 – 7:00 pm : Sitting meditation
Please note:
1.The participants will be meditating on their own. On some days recording of guided meditation may be played.
2. We'll be happy to initiate morning sittings as well in the future if people are interested.
3. Besides these evening sittings, like before, upasakas are free to meditate in Dhammārāma on their own anytime between 6 am to 10 pm.
Inviting you to participate and benefit from the above.