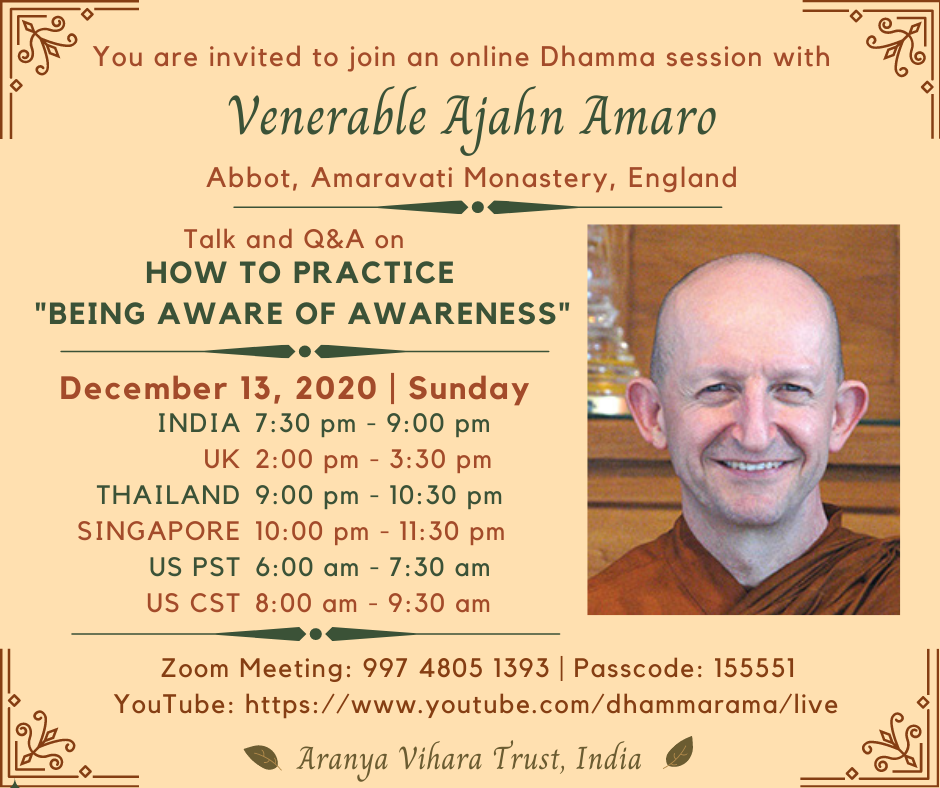 Dhamma session with Venerable Ajahn Amaro 
Topic:  How to Practice "Being Aware of Awareness"   — Talk and Q&A
Date: December 13, 2020 (Sunday)
Time:
India: 7:30 pm – 9:00 pm
UK: 2:00 pm – 3:30 pm
Thailand: 9:00 pm – 10:30 pm
Singapore: 10:00 pm – 11:30 pm
US PST: 6:00 am – 7:30 am
US CDT: 8:00 am – 9:30 am
The awareness that lies behind our normal sense consciousness, is our gateway to the Deathless. It is important that we learn how to become aware of this awareness. This will be the theme of Ajahn's Dhamma desana. The Desana will be followed by a Q&A session with Ajahn.
YoutTube Live Streaming: Dhammarama Live Channel
All are cordially invited.